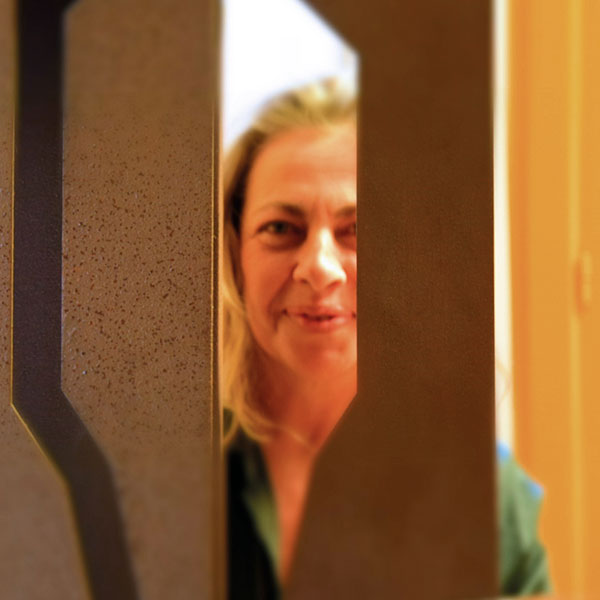 Marga García Pinto (Sevilla 1965). Sculptor, painter and interior designer.
She begins in the arts plastics from interior designer, an activity that she has developped as a free profesional, teaching and design.
Her concern for sculpture takes her to the School of Art of Seville to train and take on Sculpture and Arts applied to the Stone, continuing later his training at the Faculty of Arts of Seville.
An integrated artist who handles all the tools of design, to break down barriers reinterpreting the shapes using their own structures.
Fundación de Cultura Andaluza.
Fundación Valentín de Madariaga.
Consulado de Colombia en Sevilla.
Parlamento de Andalucía.
Teatro Felipe Godínez de Moguer.
Sala de la Provincia de la Diputación de Huelva
Feria SACO.
I Feria Internacional de Arte Contemporáneo en Tetuán.
Últimamente ha participado con las bodegas SAUCI en su programa cultural de promoción artística en las exposiciones "Siete Artistas Siete Vinos" e "InSauciables"
In the media
Works of interest
Works for sale